Expat Approved Top Restaurants To Visit In Singapore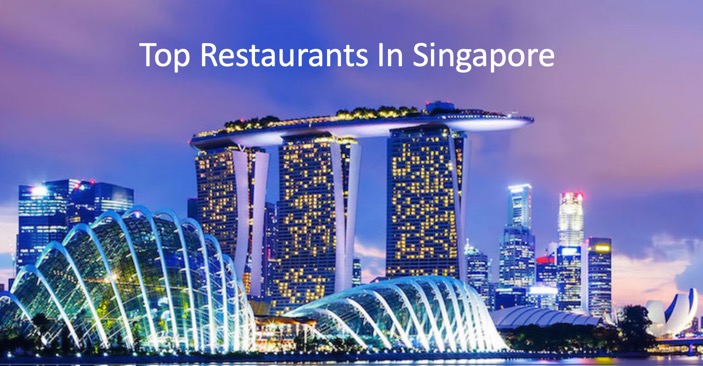 Singapore is fast becoming a known destination for expats from all over the world. The news channel CNBC recently named Singapore as the number 1 country for expatriates from all over the world to work and live – https://www.cnbc.com/2017/09/26/these-are-the-top-10-countries-for-expats.html.
One of the reasons the country draws much attention is its geographical location. It helps that the commodities and the financial industries in the country are booming amidst excellent care systems and proper education, all of which improve the quality of life there.
There is a rough estimate of 1.5 million non-residents in Singapore who visit as domestic workers, students, professionals, and dependents. This diversity of people has been a significant driver for the diversification of the food scene.
As an expat, you may be wondering where to hang out to meet other people likely to be facing similar challenges as you are and of course, to eat.
The following are 6 lovely restaurants in Singapore to check out:
1. Picotin Express – Family Friendly Restaurant In Singapore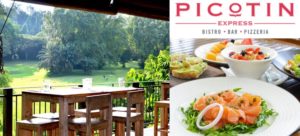 If you would like a family friendly restaurant to take your loved ones for an Italian meal, Picotin Express is the place to visit.
The casual and relaxed setting of the restaurant is poised for a cozy dinner or a hearty late lunch with friends. There is a snooker table and a table football at the dining area that can serve as entertainment if that is your type of thing.
If you plan to host guests, the restaurant is equipped with a projector and sound system and can hold up to 200 people. Portions at Picotin Express are generous, and there are options for sharing.
2. Wild Honey –  Ideal Dining Place If You Want A Homey Feel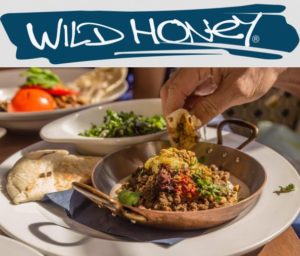 There are two locations for the Wild Honey – along Orchard road and on 6 Scotts Square. The details for getting there are posted on their website. The restaurant serves western café food that is western not just in the way that it is prepared but also in how it is curated.
The two locations have a mild hum that works as an excellent background for a breakfast date or savory bites as the day unfolds. Wild honey is the ideal place if you want a homey feel to the food you eat.
3. Edge – Ideal Restaurant For Sunday Brunch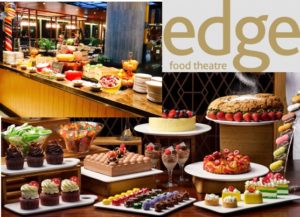 Located along 7 Raffles Boulevard, Edge is the ideal restaurant for a chilled-out Sunday brunch. One could even argue the joint to have the best brunch in Singapore has to offer, what with its botanical gins, rose champagnes, and select beers and cocktails.
Children below 12 years of age also get a seat at the table at Edge, overlooking Marina Bay and Singapore Flyer. You will likely hear dramatic sounds from kitchen stations as you wait for your meal, but that is simply a promise of quality.
4. L'Entrecote – Value For Money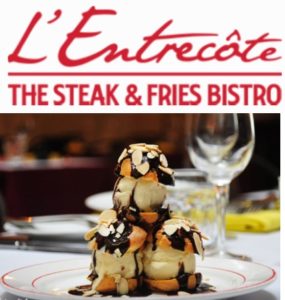 Located on 36 Duxton Hill, this restaurant is popular with expats for the consistency of the food it offers alongside a real value. Every one of your visits will feel like an adventure, except with a guarantee that it will not go wrong.
There are everyday items on the menu, including fries and quality steaks that come colored with an unknown source that resembles Europe's steak fries. While wine is generally expensive in Singapore, house wine at L'Entrecote is value for money and of excellent taste.
5. Esora – Japanese Restaurant With Finest Cuisines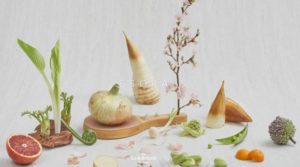 Esora is a delightful treat located in River Valley. The Japanese restaurant serves the finest of cuisines, from the attendant chef, Shigeru Koizumi. The chef, who also owns the restaurant, brings his cooking experience to your plate.
The menu changes every other week, so you will not always know what you are signing up for. You have options to choose between a nine-course, seven-course, and a customizable chef's menu. If you like to pair your meals with alcohol, or teas, you get to make your order.
Like to know about other great Japanese restaurants in Singapore, check out the review on https://topbestinsingapore.com/best-japanese-restaurant-singapore
6. Labyrinth – A Restaurant Not To Miss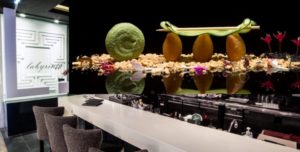 If you have a flair for the poetic, Labyrinth is a restaurant you cannot afford to miss. The restaurant is an expression of Singapore's cuisines. Like the country, it is moving away from traditional meals that have always been reinterpretations of classic dishes.
A local restaurant is a place for the bold. 80% of the items on the menu are made from ingredients sourced from the farms in the locality to prepare meals that echo everything Singapore stands for.
Summary
Like choosing a place to live, finding a nice restaurant in Singapore is about your preference. It is about looking inward to better interact with the outward. Eventually, you will find that there are many options. It is advisable to try different joints to find ones that work for you before you settle into habits. For more recommendations on nice places to eat in Singapore, check out Expatliving.sg Singapore Best Restaurants reviews.
There are a wide variety of restaurants in Singapore. There are some that are famous for being the most expensive restaurant in Singapore. Check out the video below.